Pin Traveler App
Track your travels, create your bucket list, save your favorite locations, and much more.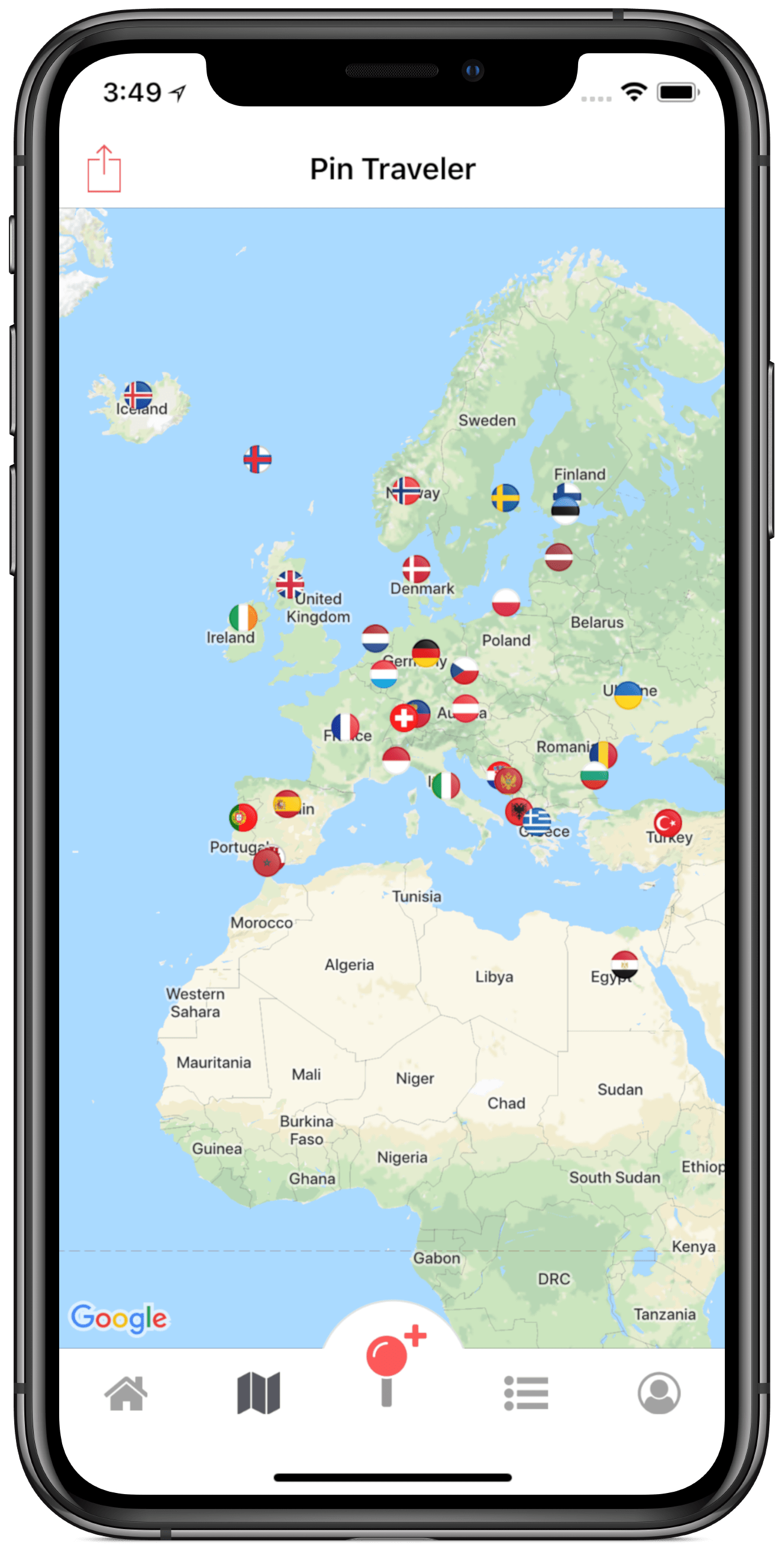 FEATURES
Essentials for Travel Tracking
Join Pin Traveler

Get the app and sign up to Pin Traveler in a single click! Creating your own digital push pin map is as easy as 123.

Track Your Travels

With text based searching or pin dropping, quickly create your own world travel map that you can view from your phone or computer.

View Your World Map

Take a minute to see everywhere you've been on the world map. You can also view your destinations as a list and customize them to make your map more personal.

Share With Friends

Share your world travel map with the press of a button! You can let friends and family see your map on their own devices. Disable sharing with ease at any time and keep your map private.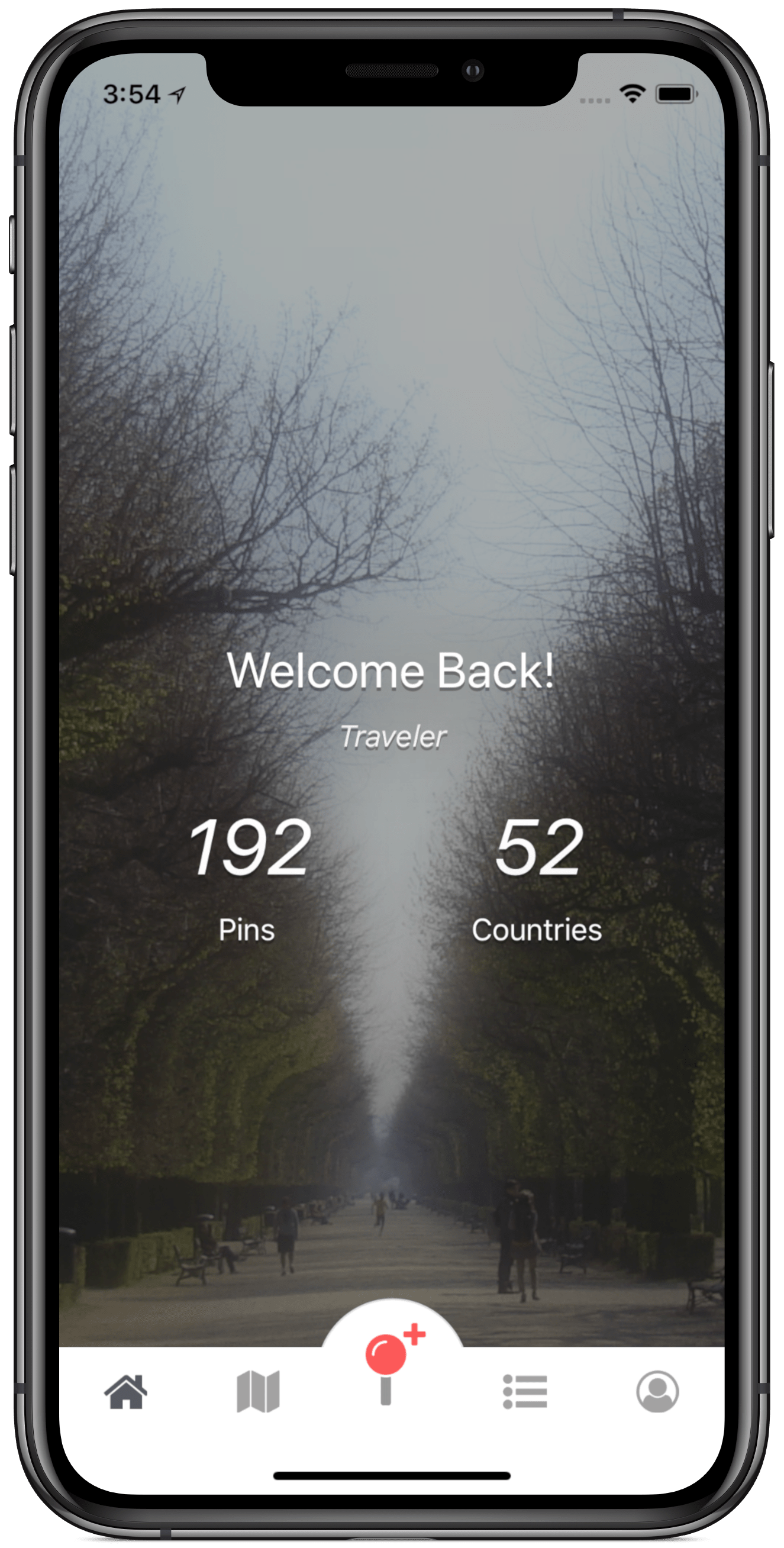 FEATURES
Personalize Your World Map
GALLERY
App Screenshots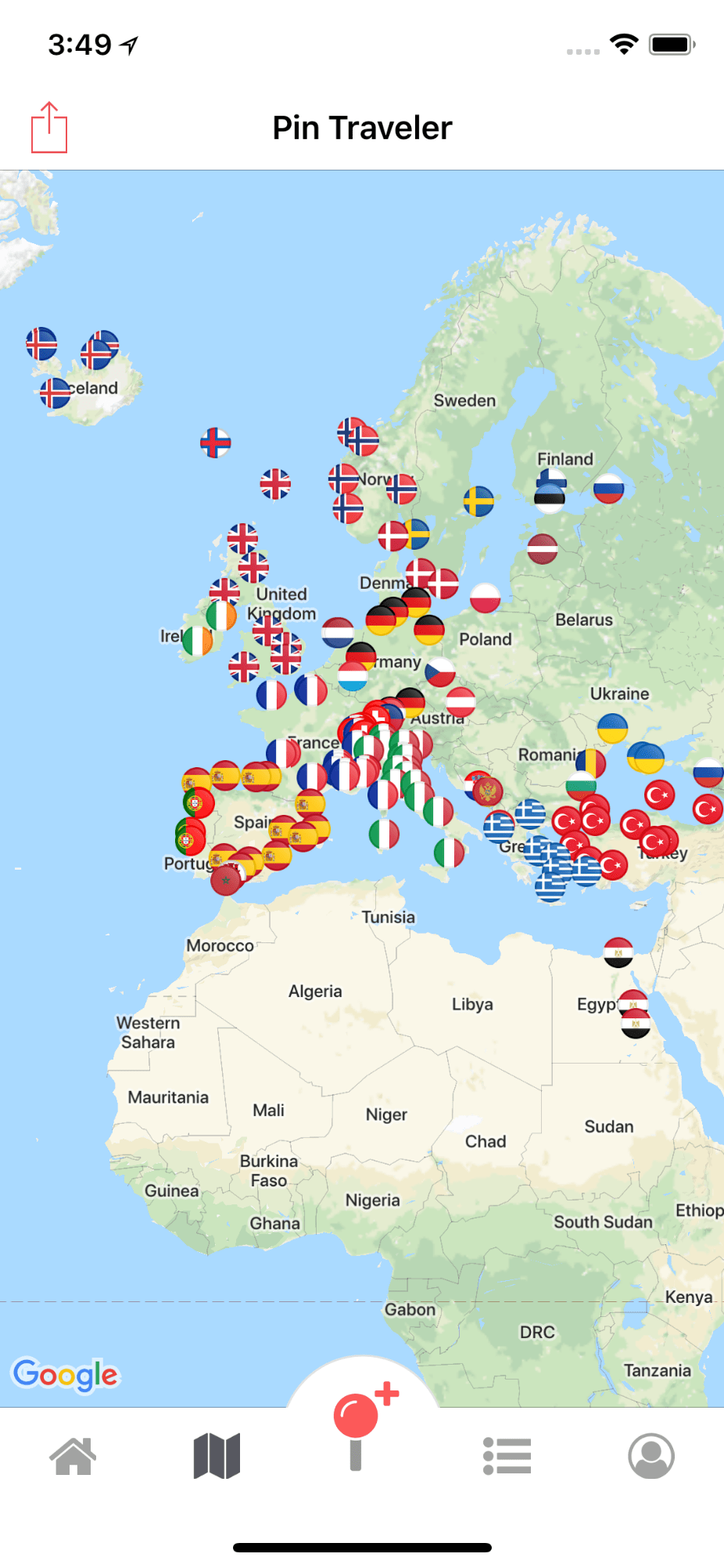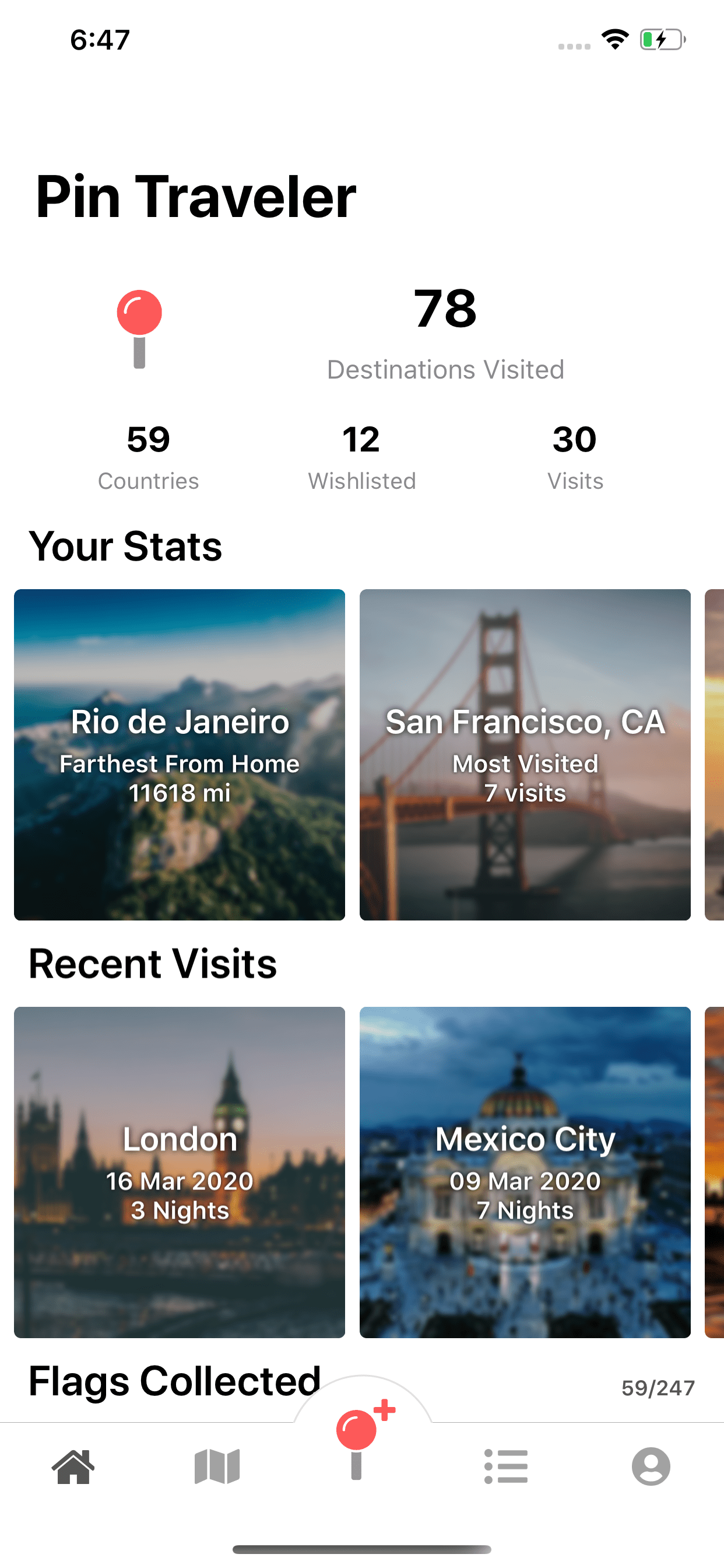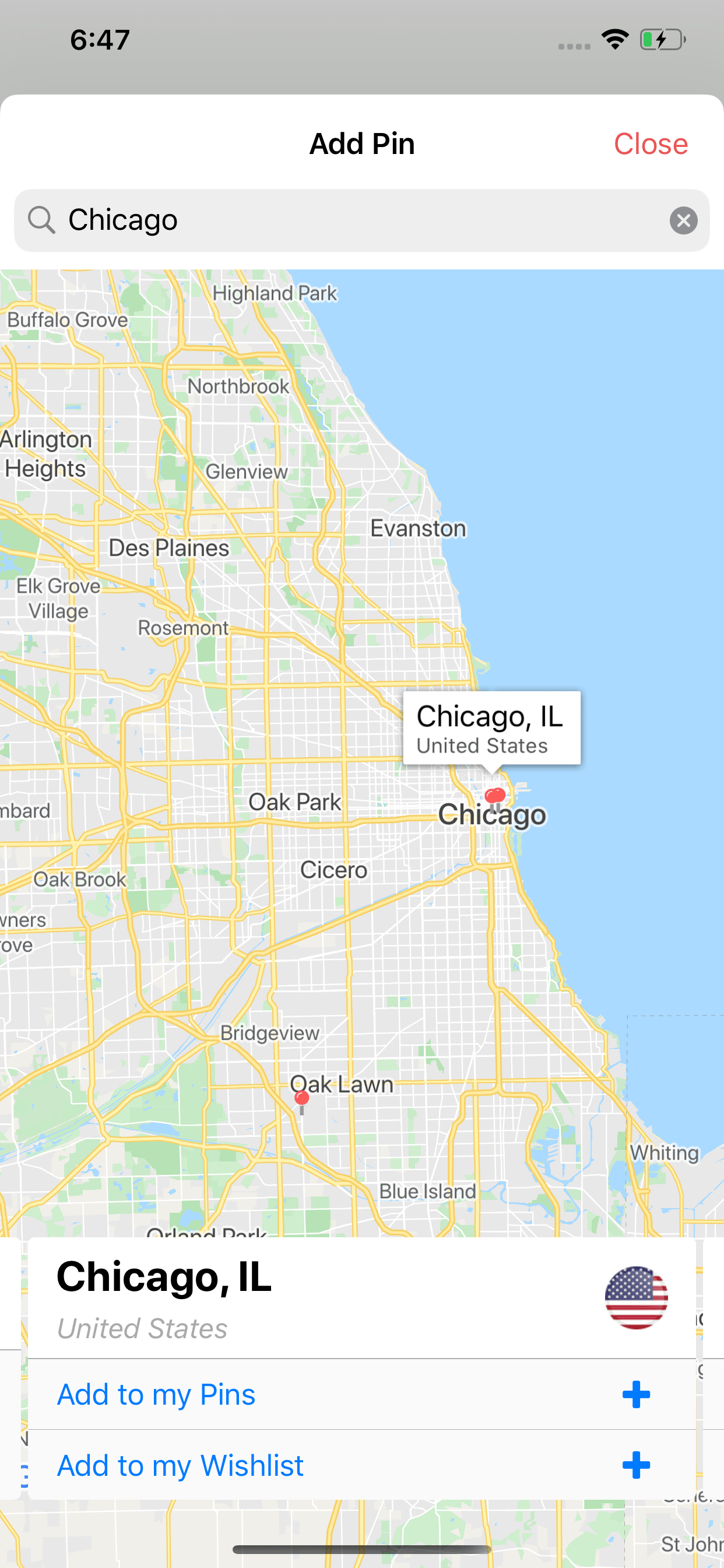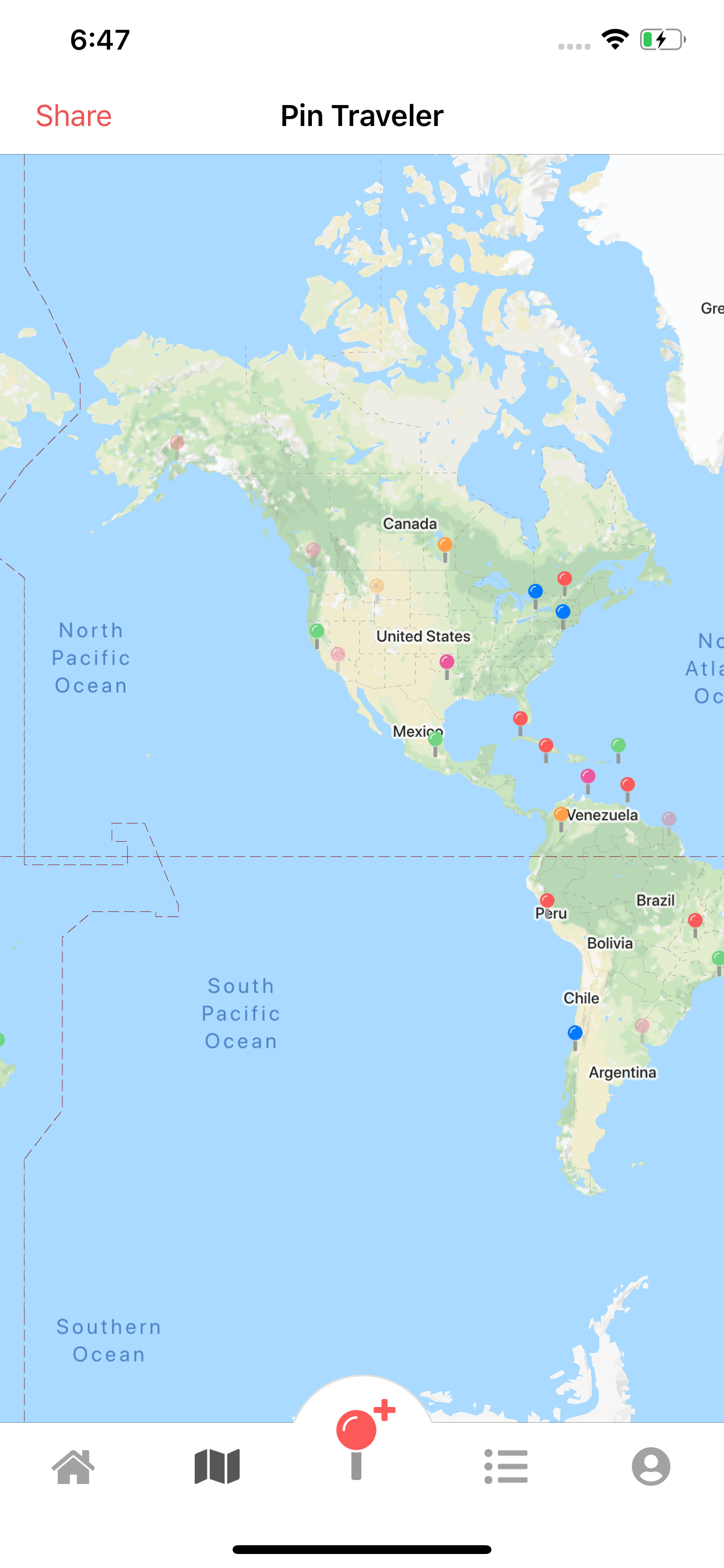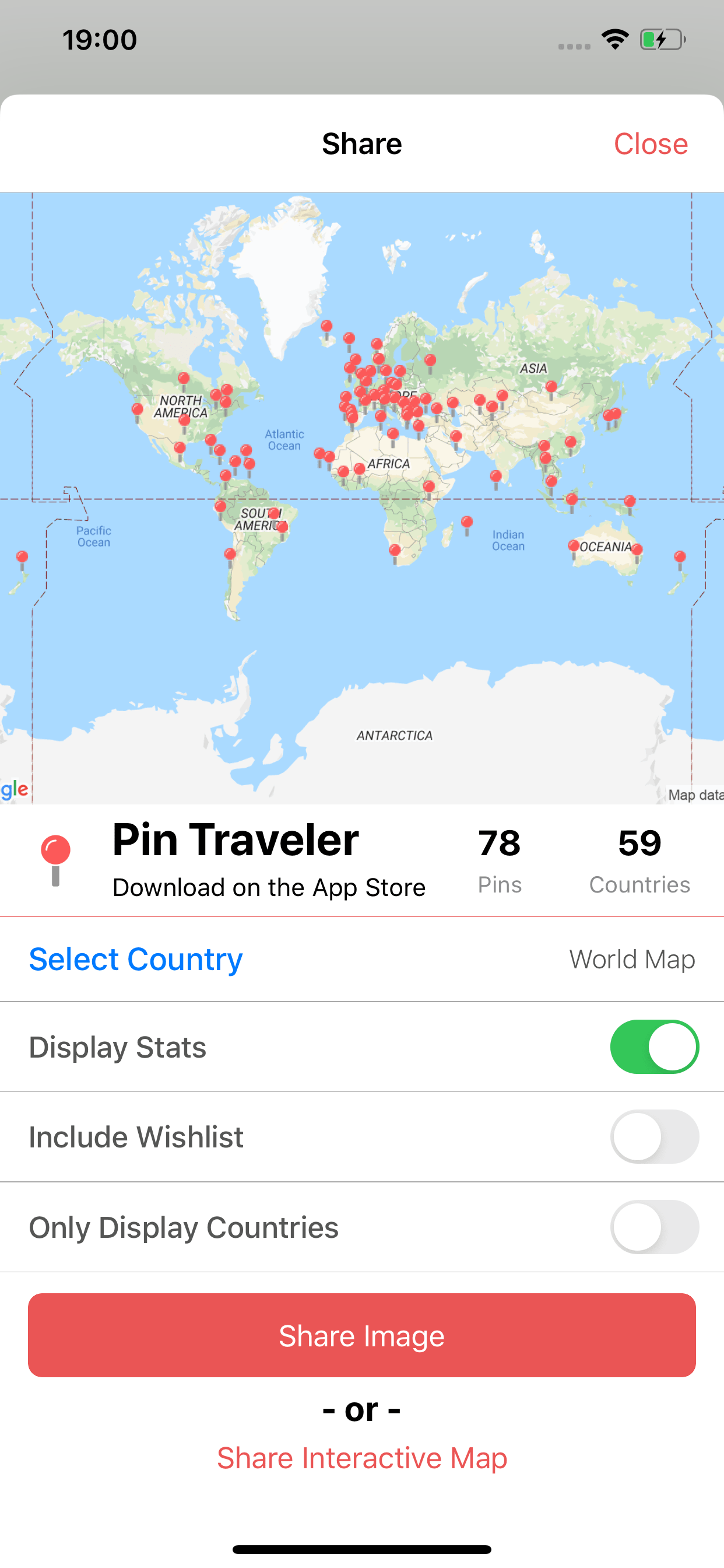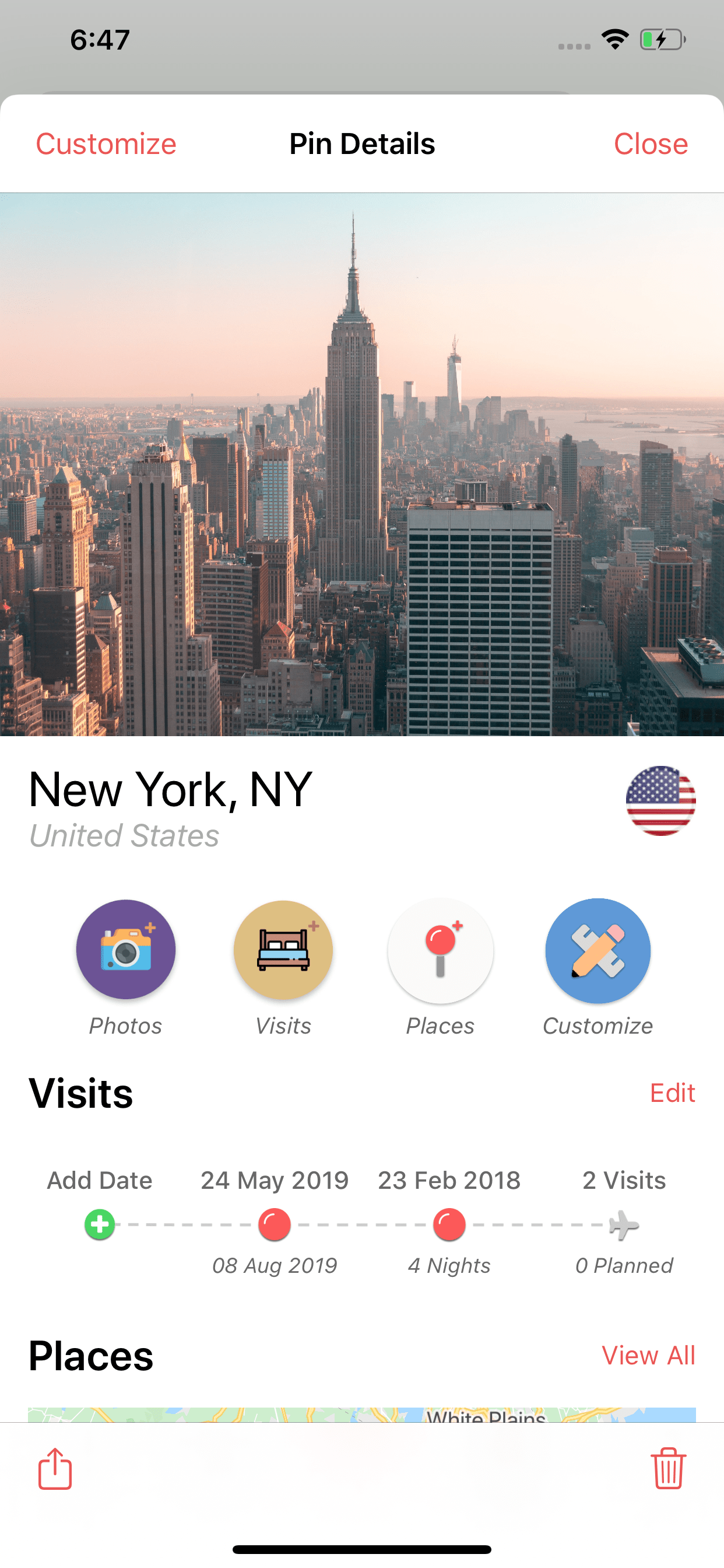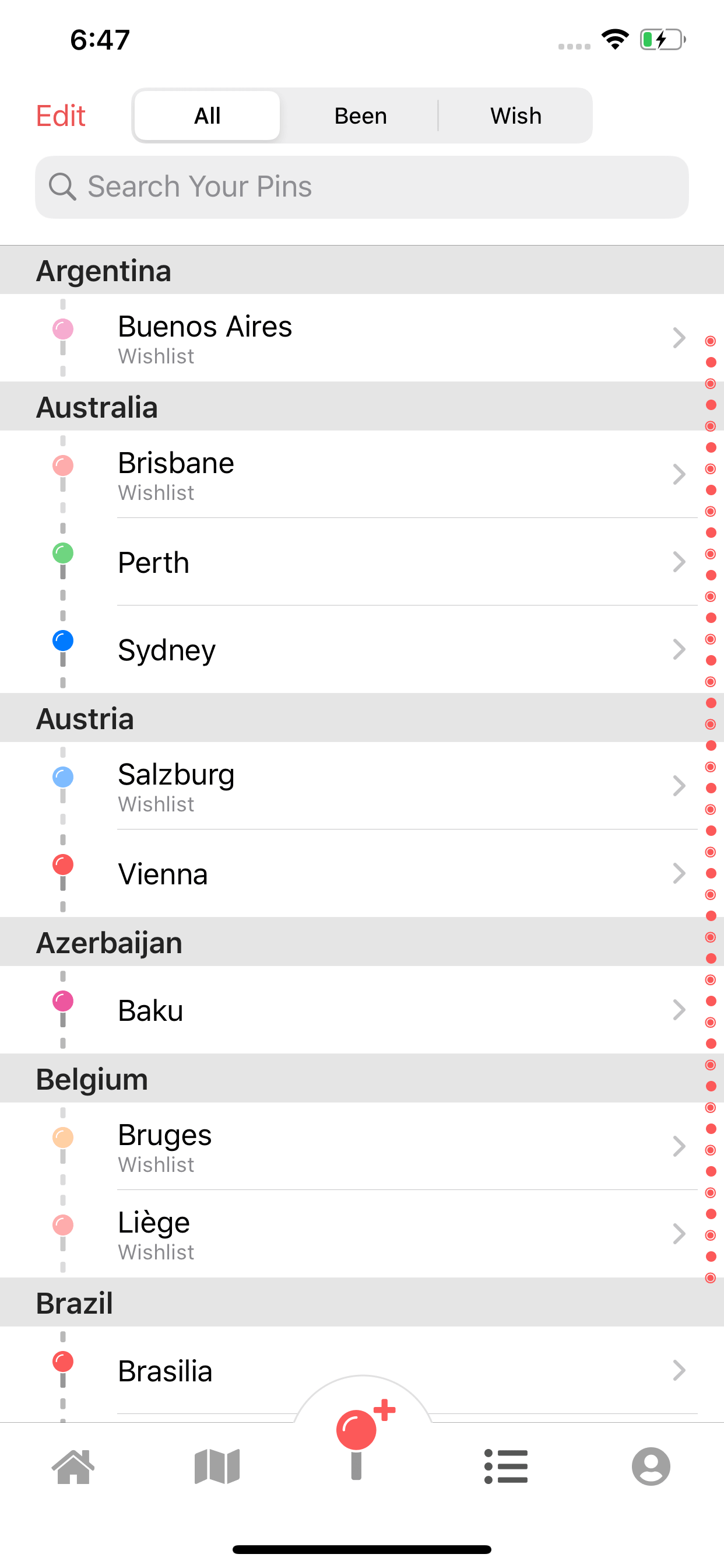 Screenshots from: Pin Traveler App Version 2.7.5 (iOS)